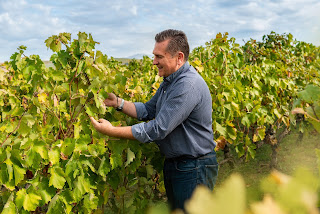 by Florence Fabricant

New York Times
December 24, 2019
The landscape of the Macedonian region in northern Greece is tapestried with vineyards. They supply wineries that are producing some of the best red wines Greece has to offer.
The Alpha Estate here in the northwestern corner of Macedonia is a fine example. In a tasting of Greek reds by the wine panel of The Times last August, its 2016 xinomavro, from the Hedgehog Vineyard, came out on top.
That wine tasting covered only wines made from indigenous grapes, notably xinomavro (zee-no-MAHV-ro), the grape used to make the Alpha Estate wine. It's a name that should become increasingly familiar to wine lovers willing to explore the wines of Greece.
While high-profile Greek winemakers are busy cultivating international varieties like merlot and sauvignon blanc, the spotlight is starting to shine on some of the hundreds of the country's native grapes, many of which have probably existed since the days of Homer.