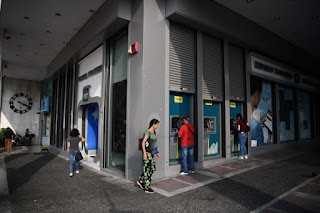 by Paul Taylor

Politico
October 21, 2019
A little-noticed semi-miracle has occurred in Greece.
After a devastating decade of depression and three wrenching austerity programs, the ancestral home of European democracy has emerged with its democratic institutions intact, social cohesion improbably resilient, its budget in surplus and extremists of both the far left and far right in retreat.
The new center-right government of Prime Minister Kyriakos Mitsotakis hit the ground running after winning a July election, bringing a younger generation of internationally minded, business-friendly technocrats into office rather than the clientelist, nationalist old guard of his New Democracy party.
Mitsotakis has kickstarted long stalled privatizations and is racing around Europe trying to build confidence so Athens can loosen its fiscal straitjacket and attract desperately needed investment.