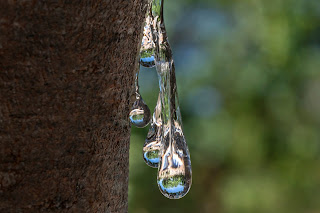 by Frank Bruni

New York Times
July 26, 2019
Over my 54 years, I've pinned my hopes on my parents, my teachers, my romantic partners, God.
I'm pinning them now on a shrub.
It's called mastic, it grows in particular abundance on the Greek island of Chios and its resin — the goo exuded when its bark is gashed — has been reputed for millenniums to have powerful curative properties.
Ancient Greeks chewed it for oral hygiene. Some biblical scholars think the phrase "balm of Gilead" refers to it. It has been used in creams to reduce inflammation and heal wounds, as a powder to treat irritable bowels and ulcers, as a smoke to manage asthma. I'm now part of a clinical trial in the United States to determine if a clear liquid extracted from mastic resin can, through regular injections, repair ravaged nerves.
That would have profound implications for millions of Alzheimer's patients, stroke survivors — and me. The vision in my right eye was ruined by a condition that devastated the optic nerve behind it, and I'm at risk of the same happening on the left side, in which case I wouldn't be able to see a paragraph like this one.